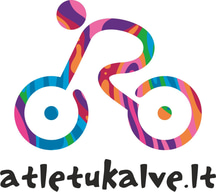 Individualized training plans for you!
We have created three packages, they are based on how much attention and consulting do you need from a coach.
Please fill in contact form and we will contact you as soon as possible. We will get to know each other, decide what training plan do you need and then will get to work. Before starting the training we will discuss your physical condition, current and prior injuries, your goals and your available time to train.
If you will buy a training plan to several months we will give you a discount. Payment is made after the discovery call.
Prices
Bronze - 69€/month
Silver - 89€/month
Gold - 99€/month
Please fill form and we will contact you soon!
How does a training plan looks like?
Based on your goals we create annual plan. It is a tool, which allows us to plan training load for the whole year. Periodization is a method which changes volume, intensity throughout the year and allows to reach your peak. This allows for you to train and you will know how much do you need to train through different parts of the year.


We change training plan according to athlete's abilities, not vice versus. We take into consideration - time of the year, current activities, plans and abilities. We build a training plan for several weeks or month based on your wishes.
This approach allows for You to not give up when work comes or you have less time to train. Furthermore, you will be able to use your time efficiently.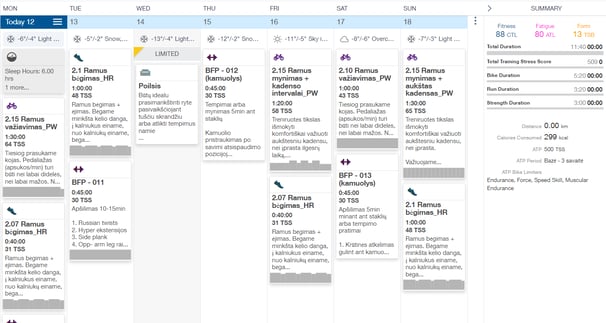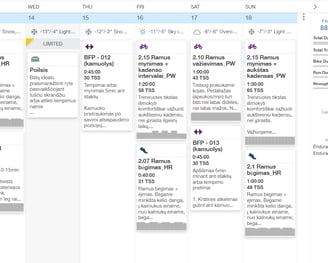 You are never alone. Feedback will help you, when you do not complete your training or you do too much.
Have not idea what to do if weather changes? I will provide you with alternatives for that day.
Do you have a work trip or vacation with the family? I will offer alternatives on how to manage this into your everyday life.
Need more motivation? I will try to inspire you!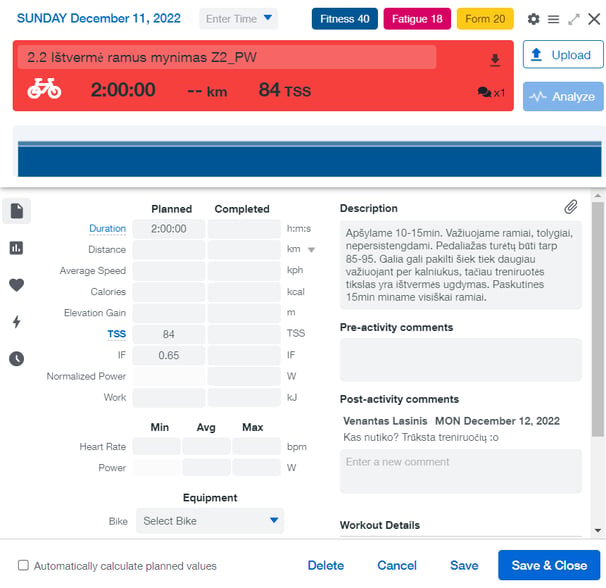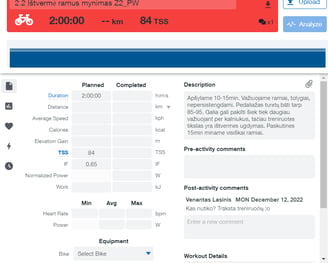 Interesting and precise training
You will save plenty of time on how to do specific training sessions. Precise descriptions, links to video's will help you to train more efficiently.
One of the biggest motivation killers is routine. To cope with this I have created large library of various exercises that you will to. This allows for training sessions to not repeat and allows you to be versatile.
70+ various road and MTB training sessions
50+ core exercises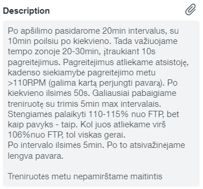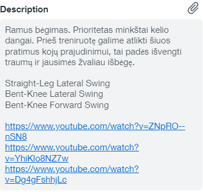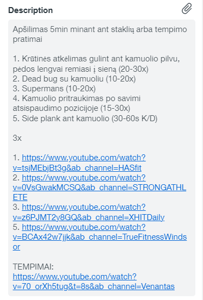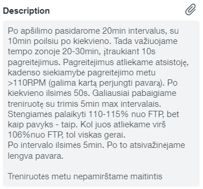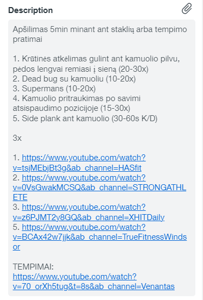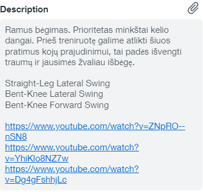 Non-repetitive and detailed training sessions
Each training sessions is detailed, therefore it saves time for you. You do not need to communicate regarding various details, because everything is clear!
More than 70 unique road and MTB specific training sessions


More than 50 various core exercises
"I have trained with Venantas for more than a year and I am super happy with him. I see huge changes in my physical conditions. Surprised with results that I have achieved and recommend Atletu kalve to everyone who want to be their best version."
- Viltė Kriaučiūnaitė

"I have worked whole season according to the plan and I reached my first win. This really boosted my motivation. Highly recommend!
- Gustas Raugala
"Quality and maximum attention to training process. These are the main things that I have received by choosing Venantas as my personal coach. You will find everything that you need if you want to improve. Just set a goal and go for a ride!"
- Elena Čiuraitė
"Personal feeling and health reached a level which I have never had in my life, event when I was in high-school. My metabolism became super fast, I have stopped getting sick, full of energy and I feel amazing. For this I am grateful to Venantas, who in such a short time managed to help me reach my best potential both in physical and psychological form."
- Tomas Morozovas